5 International Footballers Who Are Perfect For Corporate Events
We take a look at five of the most inspirational and motivational football speakers that are able to transform and excel at corporate events around the world. 
The game of football has witnessed some of the greatest and most legendary sportsman and personalities of all time. Whether they have thrilled audiences with the performances on the pitch on been decisive with their tactical prowess of the pitch, we take a look at the leading figures from the footballing world that would make the perfect football speakers for corporate events.
Pele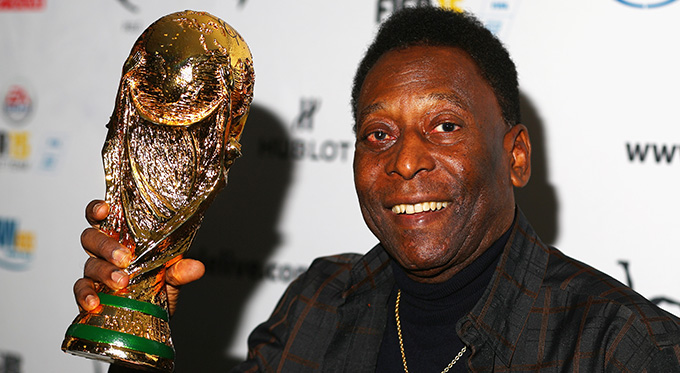 Widely regarded as the greatest footballer of all time and the epitome of a genius. The Brazilian wizard is a an icon was voted World Player of the Century as well as being the joint winner of the FIFA Player of the Century. Pelé has also been elected as the Athlete of the Century by the International Olympic Committee highlighting his prestige in not only football but sport in general.
A three time FIFA World Cup winner, Pele shares tales and anecdotes from these trophy winning campaigns that add prestige to any corporate event. A leader for his nation and now on a global stage, Pele is the Ambassador for host of global foundations and organisations. His impact off the field following his retirement has arguably been as great as his exploits on the pitch. A consummate professional that has excelled in football, business and philanthropy, Pele discusses topics including peak performance and maximising success during his football speaker performances at corporate events.
A record breaker that defied odds as a player and has shifted boundaries and unified organisations of it, the charismatic Pele shares both leadership and business advice allowing him to be incredibly pertinent at corporate events while using his magnificent stature within the game to enthral audiences.
A Football Hall of Fame inductee, Guinness World Record Holder and BBC Sports Personality of the Year Lifetime Achievement Award, amongst many other accolades, the imperious Pele is a fantastic football speaker for corporate events.
Cristiano Ronaldo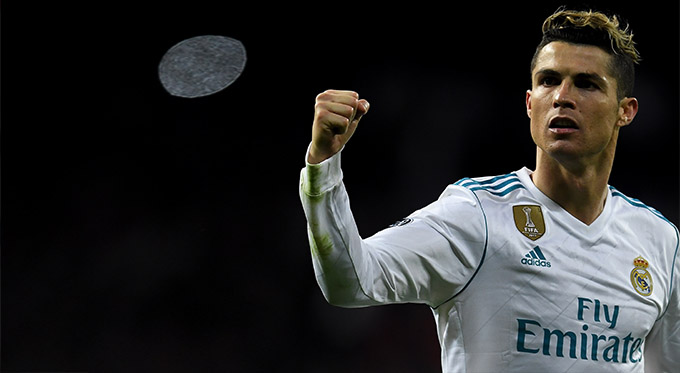 The best player in the world, Cristiano Ronaldo is a five time Ballon D'Or and World Soccer Player of the Year award winner. Ronaldo is a player that has excelled across the globe throughout his career having dominated the Premier League and La Liga and has now set his sights on Serie A.
Epitomising professionalism, hard work and peak performance, during his performances as a football speaker at corporate events Ronaldo discusses how he maximised success along with he sacrifices and determination that were required to reach his lofty heights. A player that regularly defies logic and leaves audiences left for words, Cristiano is one of the most marketable athletes in the world.
He was ranked the world's highest-paid athlete by Forbes in 2016 and 2017, as well as the world's most famous athlete by ESPN in 2016, 2017 and 2018. Having broken an astounding number of records alongside his formidable marketing appeal, Ronaldo shares the importance of balance in any career along with the passion to continually improve while speaking at corporate events. Once the most expensive player in the world, the charismatic and inspirational football speaker led his native Portugal to the Euro 2016 title allowing him to discuss leadership and management lessons to guests.
Equally as prolific on and off the pitch, Ronaldo has impressively matched his on field heroics with prominence off it, the global ambassador and face of many companies such as Herbalife and Nike, the Portuguese forward has been the subject of films, statues and even had an airport named after him. The marvellous and spectacular Cristiano Ronaldo is an incredible football speaker for corporate events.
Lionel Messi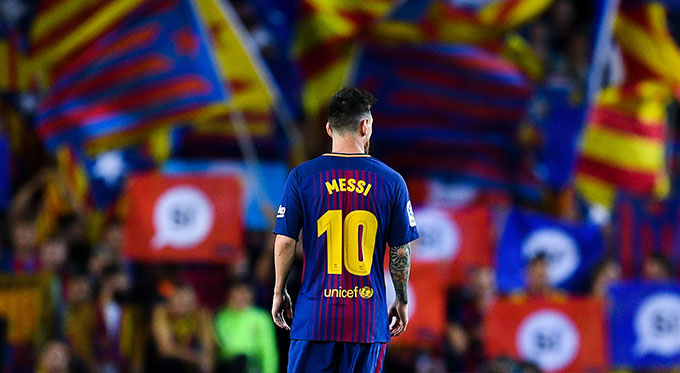 The Argentinean magician, Lionel Messi is considered one of the greatest and most talented footballers to have ever played the game. A five time Ballon D'Or winner that has broken a host of records during his time at Barcelona where he has exuded loyalty despite global demand, Messi discusses the trait that has seemed to disappear in the modern era.
The winner of 9 La Liga titles and four Champions League trophies, Messi is able to speak about peak performance and success during his work as a football speaker at corporate events along with touching upon the culture that is required within an organisation to excel. With an eyewatering amount of accolades and records to his name, Messi is able to discuss overcoming obstacles and the drive and determination required to succeed having been diagnosed with a growth hormone deficiency as a child.
The character and resilience shown by Lionel makes for an inspiring and motivating story during his performances as a football speaker where his global stature allows him to thrive at corporate events. A magnificent career that continues to defy superlatives, Messi truly is a genius of football and is able to share insightful tales and anecdotes from him career along with valuable business advice during his work at corporate events allowing him to resonate with a wide ranging audience.
Above all, Lionel Messi is perfectly placed to discuss competition and pressure having been compared to fellow football speaker, Cristiano Ronaldo for the entirety of his career. An entertaining footballer that has brought joy to millions through his prolific performances, Lionel Messi adds tremendous value at corporate events sharing his vast knowledge and expertise of both life and the game of football.
Jose Mourinho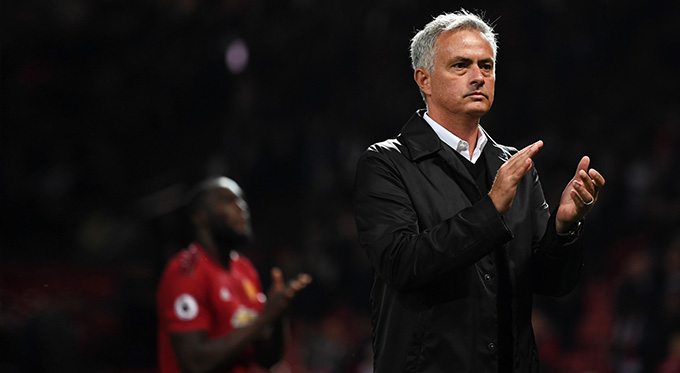 'The Special One,' arguably the best known active manager in football, Jose Mourinho is a leader, motivator and above all a winner. Having flourished and excelled around the world, Mourinho has led teams to trophies and success wherever he has been in charge and has a phenomenal track record.
Perfectly placed to discuss leadership and management advice, Mourinho is the ideal football speaker for corporate events and his stature within the game will instantly make him a hit at any event. Jose has managed some of the biggest and best personalities in football allowing him to share advice on man management and how to get the best out of people, a skill that is vital and applicable to all walks of life.
The Portuguese talisman is a master tactician and strategist allowing him to give advice on all matter of situations and circumstances along with being able to shed light on how to perform under pressure, something he has successfully done his whole life. The first manager to have spent over £1 billion on transfers, Mourinho is widely regarded by a number of players, coaches, and commentators as one of the greatest and most successful managers in the world making him perfectly place to excel at corporate events.
Named among the 10 greatest coaches since the foundation of UEFA, Jose thrives under pressure and is simply result focused, a trait that allows him to deliver fantastic advice as a football speaker at corporate events and allows him to instil a winning mindset into guests. A knowledge yet controversial figure that is nothing short of a managerial genius, Jose Mourinho has a plethora of expertise and experience to share at corporate events.
Mo Salah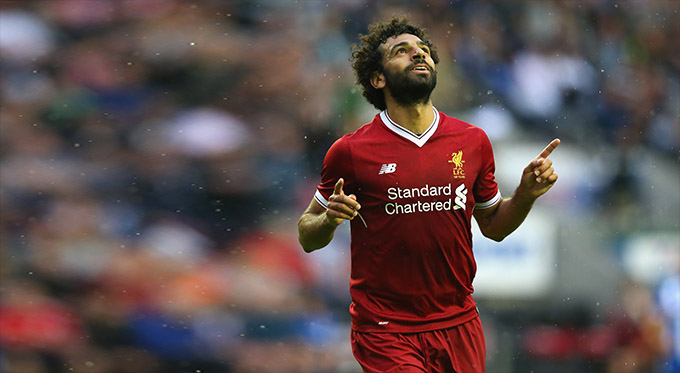 Dubbed as 'The Egyptian King,' Mo Salah took the Premier League by storm in 2017 scoring 32 goals in just 36 games. The Golden Boot winner, Salah was named the PFA Players' Player of the Year, The Football Writers' Player of the Year and the PFA Fans' Player of Year.
A remarkable season in which he led Liverpool FC to the UEFA Champions League Final, working as a football speaker at corporate events, Salah discusses what a fantastic year he had and explains how quickly things can change in both life and sport. A transformation like no other, the Egyptian superstar has become a cult hero and political figure, this raised platform and stature has allowed Mo to have an equally compelling impact both on and off the field along with during performances at corporate events.
A once-in-a-generation talent with an eye for the extraordinary, Salah shares motivational and inspirational advice that is able to transform the lives and fortunes of guests. A player that has experienced a dramatic revolution, Mo Salah is in a unique situation having gone from failure to untouchability on his journey to success.
These experiences allow 'The Egyptian King' to express the resilience and determination required to comeback from setbacks along with fruits that hard work can bring in such a short space of time. One of the biggest names in football and an Egyptian icon, the national treasure exudes passion and class and is a living example to all guests at corporate events that anything is possible.
To book an international footballer to appear at your corporate event, function or conference, simply contact the Champions Football Speakers agency by filling in our online contact form or by calling one of our dedicated booking agents directly on 0207 1010 553.