Why A Football Speaker Is The Perfect Addition To A Corporate Event
Have you got a corporate event coming up and your unsure which speaker to book? Have no fear. This article will discuss some of the most prominent football speakers on the circuit, as well as, why a football speaker would be the perfect addition to your upcoming event.
Some of the best corporate speakers have emerged from the world of football. There is a magnitude of sport hosting personalities and expert speakers that use their own personal appearances in football as a way of creating a unique talk that complements any event, whether for business, education or entertainment. 

Why Book A Football Speaker?
Former players, managers, coaches or pundits of the popular sport, are instantly recognisable to many. This will increase the interest in the event and encourage a larger audience. Moreover, the opportunity for your audience to meet one of their footballing heroes will offer a unique experience that instantly makes an event one to remember. 
Hearing personal experiences and anecdotes from sporting legends that have never been heard before is one of the biggest draws of featuring a football speaker at your event. These stories and life lessons are passed on to motivate and inspire change in audience's thinking, with many of their remarkable tales identifiable in all situations in life. 
Who Are The Best Football Speakers To Book
When looking at the vast array of football speakers on offer, it can seem overwhelming. Here are some of the top football speakers that are perfect for corporate events.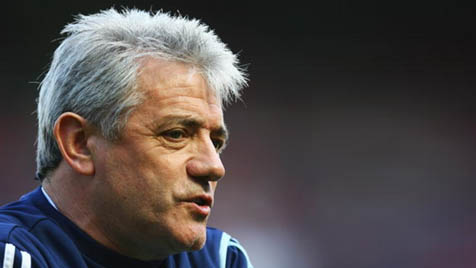 Kevin Keegan
Kevin Keegan is one of only a select few professional footballers that has captained and managed the England football squad. A true legend of the sport, Kevin's sporting career has spanned over 40 years, playing for and managing clubs such as Newcastle United and Manchester City. Now a formidable international pundit for some of the biggest TV broadcasting channels, Kevin's experiences within multiple industries is unmatched.  
A hugely popular and recognised figure in the sport Kevin has a plethora of knowledge that ranges from business to media, teamwork and leadership. He has the incredible ability to convert his experiences and skills learnt throughout his career into real-life situations that can be understood and identified across all audiences.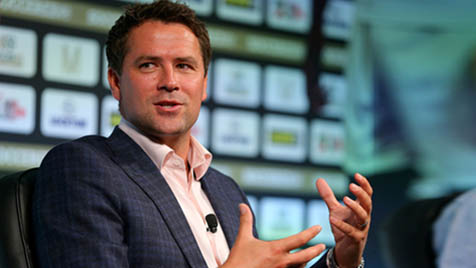 Michael Owen
Internationally renowned footballer, Michael Owen, is arguably one of the best strikers England has ever had to offer. After retiring from professional football in 2013, Michael became a prominent football speaker that has become increasingly popular, featuring at various sporting events, with thanks to his experience in both domestic and international football, as well as his impeccable punditry skills.
Claiming the title of England's youngest ever goalscorer, Michael set himself up to have an incredibly impressive career from the get-go. He received the prestigious Ballon d'Or in 2001 for his superb performances for Liverpool and England. Throughout his sporting career, Michael has accumulated a massive 89 senior international caps representing England from a young age.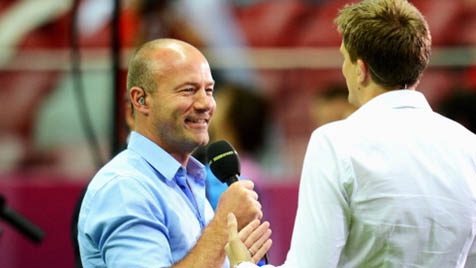 Alan Shearer OBE
An incredible ambassador to the sport, Alan Shearer, is the only player in English football history to score 30 or more goals in three consecutive seasons. Proven to be a goal-scoring machine, Shearer is still the Premier Leagues' all-time highest goal scorer. 
In more recent years, Shearer has gone on to do punditry work for the BBC and has become a well-recognised figure and prominent member of BBC Sports coverage. Often featured at various events, Shearer is an experienced after-dinner speaker who offers the entertainment value in all his talks.
The sporting world would not be the same without this huge footballing figure. A formidable football speaker, with an abundance of talent and experience behind him, as well as pure dedication, Alan Shearer is a must for any event. 
For his monumental contribution to the sport, he was awarded an OBE in 2001.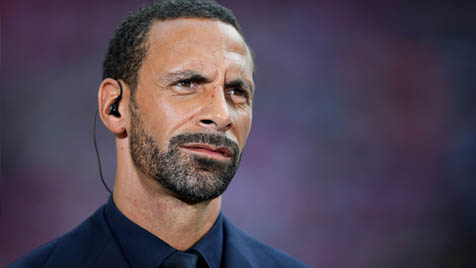 Rio Ferdinand
As one of football's most decorated players, Rio Ferdinand has had a hugely successful career on and off the pitch. He contributed to six Premier League title wins and played over 600 games for both Manchester United and England.   
Having won numerous awards throughout his sporting career, not only for his athletic talent, but also for his BAFTA award-winning documentary, Being Mum and Dad, which depicted his incredibly raw personal battle with bereavement, whilst becoming the sole carer of three young children, after losing his wife to cancer.    
Rio is an incredibly honest speaker who has the ability to relate to his audience on various different levels, leaving audiences in complete awe of him. As a result of this, his heart-felt talks and personal life experience makes Rio a truly inspirational figure, that is a must for any corporate event.   
How To Book The Very Best For Your Event
Here at the Champions Football Speakers Agency, we have a huge roster of after-dinner football speakers available to book for your event, including some of the best football speakers accessible. 
Book one of the sporting legends above or choose from hundreds of footballing icons on our roster for your corporate entertainment, sports hospitality and sporting events. Fill in our online contact form or call us on 0207 1010 553 to book the best football speakers for your event.