Women's Football: The Rise of the Lionesses
With a longer history than expected and clubs being formed as early as 1890, women's football has evolved significantly since the FA banned it from its clubs' grounds with the view that the sport was 'quite unsuitable for females.' Since 1969 when the Women's FA was formed, female footballers have been taking the world by storm.
Growing Support
The everchanging world of English women's football saw a triumph for equality recently when Barclays announced that they would become their first title sponsor. The multinational company has bought a multi-million-pound deal to the sport that will start from next season and offer a £500,000 prize to those who win the newly branded FA Women's Super League.
This marks a monumental milestone for women's football as it is set to gain more fans and revenue, taking female football one step closer to gender equality. This amazing opportunity also aims to create a scheme titled the FA Girls' Football School Partnership which is aiming to help develop girls access to football in schools.
Women's football has also seen new sponsorships with huge brands such as Lucozade, Budweiser and most notably Boots UK, who will be sponsoring all five nations for three years across this summers Women's World Cup in France and the 2021 European Championship in England.
Higher Attendances
Another change that could push female football towards an even brighter future is the discussion of using larger stadiums for the friendly matches kicking off this autumn. Within talks, Baroness Sue Campbell, the FA's head of women's football, did not dismiss grounds such as Manchester City's Etihad Stadium and Old Trafford which has a capacity or nearing 75,000 making it the largest club football stadium in the UK.
Such conversations arose after recent high attendances at women's games all over Europe, such as a staggering 60,739 at the Camp Nou for Barcelona vs Atletico Madrid game in March 2019 and a massive 39,000 fans who turned up to watch Juventus' 1-0 defeat to Fiorentina at the Allianz Stadium.
Who Run The World?
Ever since the Lionesses came third in the 2015 World Cup and their victory against the US at the 2019 SheBelieves Cup, the England women are amongst the favourites to win the 2019 Women's World Cup, in which the Scotland team will also be participating in for the first time.
It's predicted that 2019's Women's World Cup will be the biggest yet with sold-out stadiums and an expectation of 250,000 more people watching on TV in comparison to the 2015 tournament.
The increasing popularity in the women's sport means that the winning team will see the prize money doubled to £3.1 million since BBC sport found a significant gender pay gap in football, golf and cricket.
Kicking Out Racism
An inspirational figure within female footballers, Eni Aluko, was the first female pundit to cover both male and female games on Match of the Day alongside Alex Scott. Aluko is currently heavily involved in the battle to stamp out racism from football, by defending Juventus counterpart Moise Kean, who was recently racially abused at a Serie A match against Cagliari.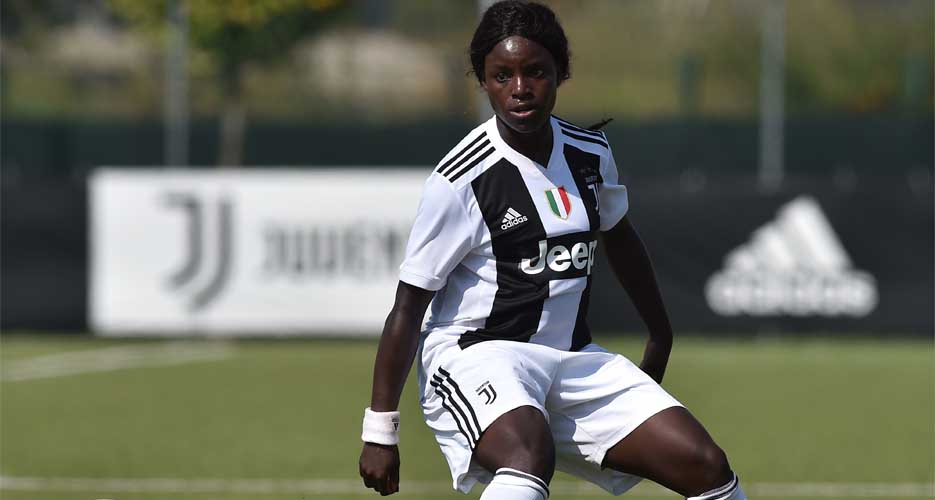 Also working with the Kick It Out campaign, Eni Aluko who helps with their aims for positive change and abolishing discrimination within football. She recently appeared in Chelsea FC's antisemitism campaign video, expressing her disappointment in racist remarks recently made towards Jewish football players.
To Hire a Football Speaker For an Event
The biggest and best names are available to book via the Champions Football Speakers. If you would like a female football speaker to feature at your networking event, corporate event or conference. Simply fill in our online contact form or by calling one of our dedicated booking agents directly on 0207 1010 553.