Four Footballers That Have Been Instrumental In Mental Health Awareness
Champions Football Speakers Agency take a look at four of football's most prominent and impact football speakers on mental health, assessing the impact and stories of these inspiring individuals
A topic of the utmost importance, mental health has often had a stigma attached. It has been overlooked in professional sport and in particular, in football. The recent growth in awareness, however, has led to a number of prominent footballers both past and present speaking about their own experiences with mental health. This has resulted in a hugely positive response. An illness known to plague and paralyze people but leave no marks on one's appearance, 'The Invisible Illness' as it is often referred to can be deeply debilitating. But the bravery of some to talk about their personal battles with mental health has brought footballers closer than ever to fans.
The opportunity to hear someone in the media spotlight and regarded to as a celebrity so openly discuss their battle with mental health has given members of the public a helping hand, giving others the courage to reach for help. Prompting a positive change in culture, speaking about the issues surrounding mental health has significantly improved the management of the illness.
At the Champions Football Speakers Agency we have a number of footballing figures that despite excelling within the game, have combated mental illness. This allows them to provide incredibly insightful and supportive speeches at various events. We take a closer look at five football speakers that eloquently and passionately discuss topics surrounding mental health:
Ryan Giggs
The Manchester United and Wales legend became a fan favourite at Old Trafford and is widely regarded as one of the best midfielders to have ever played in the Premier League. One of the most decorated and illustrious careers ever in football, on the surface Ryan's life and career were filled with pure joy and success.
However, the United stalwart suffered from mental illness and now proactively shares his journey through the crippling illness. A taboo subject for so many years, Ryan Giggs has opened up about the fragile nature of top-level football and admitted that he once sought professional help from a psychiatrist during his playing days.
During his work as a football speaker, Ryan Giggs shares how he, along with many high profile teammates showed signs of struggling with the mental pressures and strain of professional sport. But they were conditioned at the time to 'get on with it', a coping mechanism which has since been exposed as the worst thing to do.
One of the greatest players the Premier League has ever seen, Ryan Giggs' performances as a mental health speaker are powerful, inspiring and truly transformational. Through the incredibly sensitive and intimate subject of mental illness, despite Ryan's legendary status, his personal struggles allow him to relate with and engage guests like never before making him a fantastic health and football speaker.
Rio Ferdinand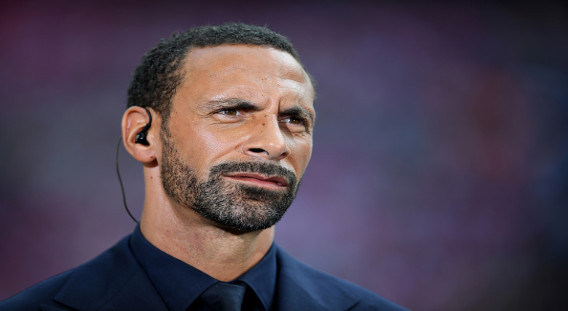 An imposing figure with the heart of a lion, Rio Ferdinand was the focal point of both Manchester United and England's defence for a number of years. Rio was a ferocious competitor and leader that was regularly praised for his mental toughness and tenacity. Despite the accolades, adulation and wealth Ferdinand has achieved, a tragic loss in his life led to him suffering from severe mental illness.
The loss of a loved one is never easy. Often we see sportspeople as bulletproof and invincible but they too endure the same losses as us all. In losing his wife, Rio did not only lose his partner but the mother to his children following a traumatic battle with cancer. Despite his success and triumphs as a Manchester United legend, Rio has spoken extensively about mental health and the challenges he has faced, coping with bereavement and the experience of being a widower with children to look after.
An incredibly powerful and touching story, Rio Ferdinand is a huge advocate of mental health awareness and a huge believer in speaking to others rather than bottling up emotions; a strategy many find difficult. Showcasing his vulnerability despite having being known for his toughness, Rio Ferdinand has become a symbol of 'true' masculinity in the eyes of many. Proving inspiring and influential, his comments have lead to great change. A figure adored in the media and sport, Rio Ferdinand opens up and shares a heart-wrenching account that will empower and support guests during his performances as a football speaker on mental health.
Robbie Savage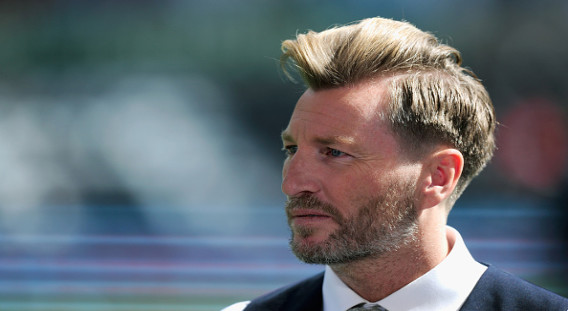 Tough, competitive and boisterous are three adjectives you perhaps wouldn't associate with mental health. However, renowned former footballer Robbie Savage has not only suffered with mental health but become a huge advocate for the illness. An entertaining and uber-confident personality on television during his work as a prominent and incredibly popular pundit and TV personality, Robbie himself has stated he is nothing like the man seen on television, and is in fact, like many, very insecure.
Unbeknown to many, Robbie Savage has battled anxiety for several years and has often reached out to others for help. The former Leicester City, Birmingham, Blackburn Rovers and Derby County midfielder also admits he has struggled to deal with his father's death from early-onset dementia in 2012, saying:"[I will] never forgive myself" for not being present when Colin Savage died aged 64.
During his work as a football speaker where he discusses mental health, Savage talks candidly about the suicide of close friend Gary Speed, saying he hopes it encourages others who are struggling to confide in others. Fantastically entertaining on television, Savage says it is his new profession as a pundit that he finds most challenging, admitting that his confident, brash on-screen persona bears little resemblance to his off-screen character. Incredibly powerful considering the stature, on-screen appearance and perceived bravado of this much-loved footballing personality, Robbie Savage himself states "As soon as the lights go out and the mic is off I go back into my shell. I go home, I worry. I am insecure, very insecure." A compelling account, Robbie Savage is not just an incredibly witty and entertaining football speaker but also an authentic and relatable figure that does his utmost to support mental health.
Tony Adams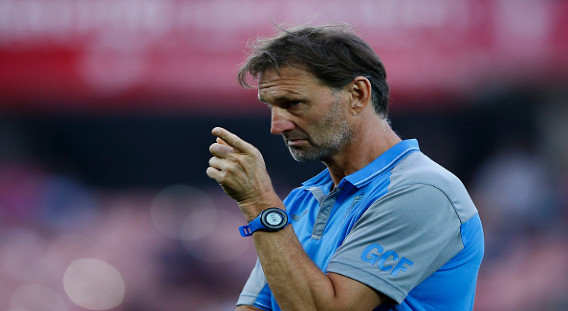 The legendary Arsenal FC captain and stalwart epitomised leadership, solidarity and strength throughout his playing days and was renowned for his mental toughness and tough-guy attitude. Since his retirement, however, Tony Adams has revealed his mental health struggles much to the surprise of many who saw the defender as almost invincible. As a football speaker discussing mental health, Tony recalls his "boozy, prostitute-laden benders in the late 1980s and 90s". He recently said: "I used to smash bottles on my head, [It was a] form of self-abuse. Self-destruction button. Didn't like myself; big nose, big ears, gangly, fear, insecurity."
Tony's honesty and integrity is ground-breaking and has positively impacted the lives of many guests attending his keynote speeches. Perhaps the greatest challenge of his life so far came in 2016 when he experienced a traumatic event. Having already battled alcoholism and demons, Tony said: "I looked in the mirror and saw my dad (who died aged 66 in 2002). I had a beard and glasses and looked more like him than me. It was scary."
A moment that caused tremendous disturbance to the football legend, Tony shares how he tried to manage the complexity and difficulty associated with such an event. Incredibly powerful and supportive with regards to mental health, Tony's presentations are perhaps amongst the most transparent and compelling, resonating with and impacting guests at a number of events.
Having battled crippling depression and overcome alcoholism, Tony went on to create Sporting Chance, his charity for helping sportsman with addictions, something often closely related to football. He will recount stories such as how he won £14,000 at the 1988 Epsom Derby before waking up without a penny left the following morning saying: "we were ripping fifties up and throwing them out the minibus window," and more importantly he recovered and beat the illness to become manager and author of book, Sober. Tony Adams truly is a wonderful football speaker for mental health.
To Hire One Of Our Mental Health Football Speakers:
A topic close to the heart of so many and that affects people across the world, the raised awareness of mental health through these football superstars has been revolutionary. Encouraging and promoting many to seek help and combat this crippling illness, our football speakers have changed the lives of so many. To book a leading football guest speaker to deliver a mental health speech at your corporate event or conference, simply contact the Champions Football Speakers agency by filling in our online contact form. Alternatively, call a booking agent directly on 0207 1010 553.