The Rise Of Sarri Signals The Fall Of Conte: How Did It Unravel?
We take a look at the downfall of Antonio Conte at Chelsea and introduce you to the new manager, Maurizio Sarri.
Chelsea's new boss, Maurizio Sarri brings to Stamford Bridge a familiar sense of excitement and optimism, one that has become a feature of Roman Abramovich's ruthless reign. The same anticipation once surrounded Antonio Conte. But as is the way at the home of the Blues, first you are the golden boy, next you're the old children's toy; once loved, still appreciated, but easy to wave goodbye to.
Following a short spell of sympathy towards the outgoing boss, it is business as usual for Chelsea fans. The thought of what could have been under Antonio Conte is displaced by an eagerness to see the new man in action. Now that Conte has fallen, Sarri has the keys to the most unpredictable vehicle in football. The curious Chelsea career of Antonio Conte has been a source of debate among football fans.
Just, how did it unravel so quickly? How did the man that took Chelsea to an unlikely Premier League triumph in the 2014 season end up getting the chop at the end of his second season?
Conte's Attitude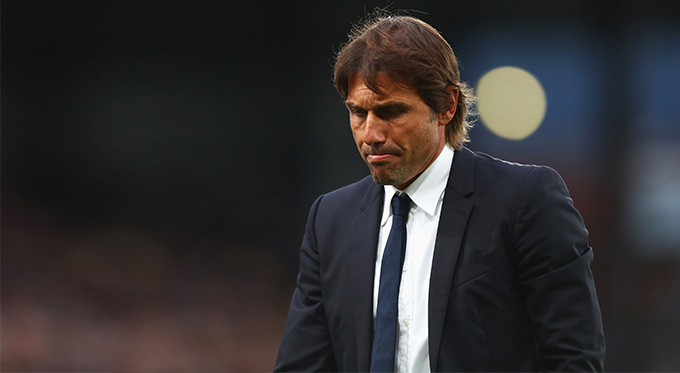 To many, Conte's attitude changed. Far from the passionate, madcap boss of his first season, he found himself embroiled in debate and on the defensive more often than not. Over the course of the season, he was rumoured to have fallen out with the likes of David Luiz and Willian and there were even suggestions of a tempestuous relationship with Roman Abramovich. Many thought he was attempting to engineer his own exit.
It is said that, after his title win, Conte wanted more influence on transfers and when Abramovich refused, there was only going to be one outcome.
Failure to Meet Key Targets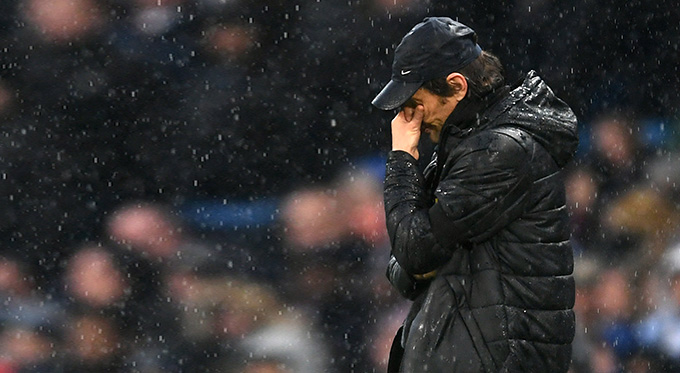 Fans cite his failure to reach the minimum requirement of Champions League football as his reason for going, and we suspect this played a key role in his departure. Though it is perhaps unfair that a manager who won the two major domestic trophies in two seasons with the club was ousted, it is in keeping with the way Chelsea have done business in recent times and the way that the football has become in the age of financial fair play.
Business in the Transfer Market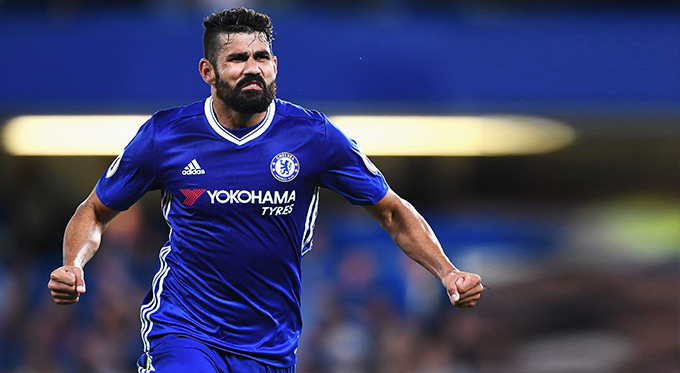 Some say it was his systematic culling of key cogs like Diego Costa (who Conte allegedly told of his exit via text message) and Nemanja Matic that led to his downfall. His business in the transfer market also left little to be desired; with purchases of Tiémoué Bakayoko, Olivier Giroud, Ross Barkley, Alvaro Morata and Danny Drinkwater proving particularly uninspired under his stewardship.
The former boss was also beaten to the signatures of Romelu Lukaku and Alex Oxlade-Chamberlain who have gone on to play important roles elsewhere.
Contrasting Styles of Play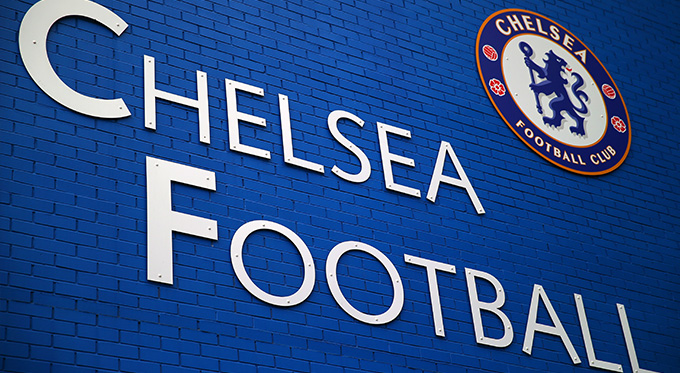 While Sarri's tactics are considered dynamic, expansive, exciting; Conte's were deemed (by the end) to be defensive, one-dimensional and dull. Sarri has been one of the more exciting names in football in recent seasons, having been compared to the likes of Guardiola and Klopp. It was no doubt a factor in Sarri's appointment that his brand of attacking football is considered one of the most breath-taking in world football.
Now on arguably the biggest stage of all, he has the chance to pit his tactical wits against fellow heavyweight manager's,Pep Guardiola, José Mourinho, Jurgen Klopp and Mauricio Pochettino- in the Premier League.
Roman's Short Fuse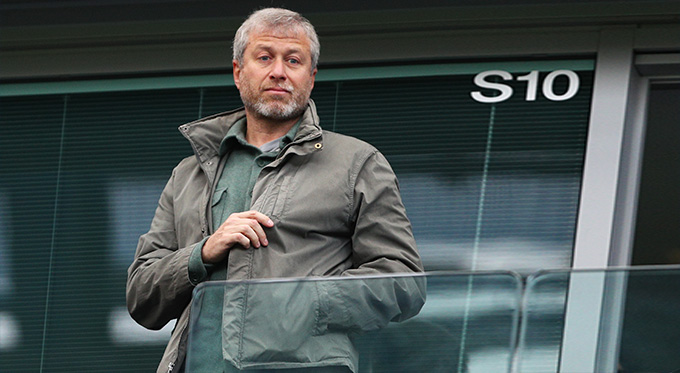 Conte's impending but drawn-out exit showcases the ruthlessness of Chelsea's billionaire owner, Roman Abramovich. This has been evidenced time and time again through the club's chequered managerial past. In just over ten years, Chelsea's managerial merry-go-round has been in almost constant motion. The likes of double-winning manager Carlo Ancelotti was gone after two seasons.
And arguably, Chelsea's most successful manager in the club's history, Jose Mourinho didn't even manage five years in the hot seat over the course of two spells at the club. So, the fact that no Chelsea manager except Antonio Conte has lasted more than two years in charge since Mourinho's first stint at the club ended eleven years ago, speaks volumes.
It hints at Abramovich's sheer intolerance for failure, even if that failure is sandwiched by success under the same management. It also shows, in the cases of such names as Carlo Ancelotti and now Antonio Conte, that, at the slightest hint of unrest within the club – he will act.
Who's the New Man?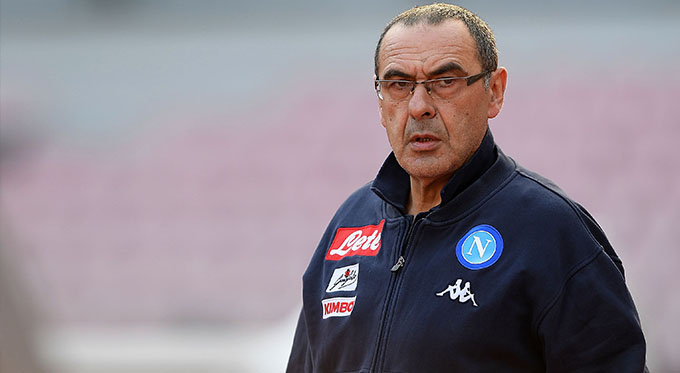 Maurizio Sarri comes with a CV that has seen him navigate the length and breadth of Italy, managing clubs from Perugia to Hellas Verona; Empoli to Napoli. He was, until he took over at Napoli in 2015, a modest coach, successful without being sensational- at least in terms of his achievements. But that changed when the former banker took over from another former Chelsea coach, Rafael Benitez at his hometown club.
Sarri's Successes with Napoli:
Runners-up in Serie A in the 2015-16 season
Changed the position of Dries Mertens, following the loss of Gonzalo Higuaín to Juventus.  Mertens repaid Sarri's faith, scoring 28 goals to help the club to a third-place finish.
Panchina d'Argento award - 2013-14 (Serie A Coach of the Year)
Panchina d'Oro award - 2015-16 (Serie A Coach of the Year)
Enzo Bearzot award – 2017 (Italian Coach of the Year)
What will happen next?
For Conte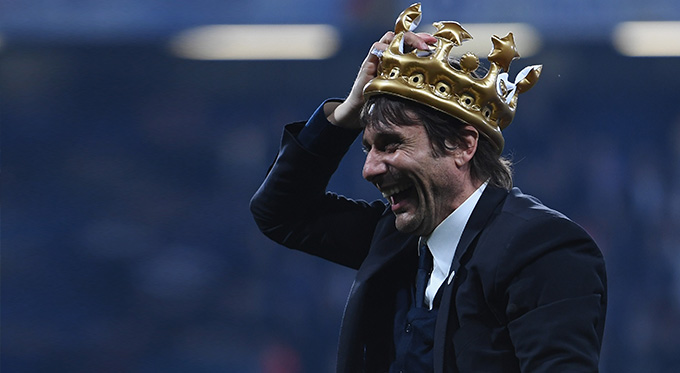 Antonio Conte was touted for the Real Madrid, PSG and Italy jobs before he was eventually sacked by the Chelsea hierarchy. Whatever top job Conte takes next is likely to attract significant attention. We think he could well jump in to fill a vacant position in the middle of next season when the first managerial casualties start to arrive.  A return to Italy could be the best bet.
For Sarri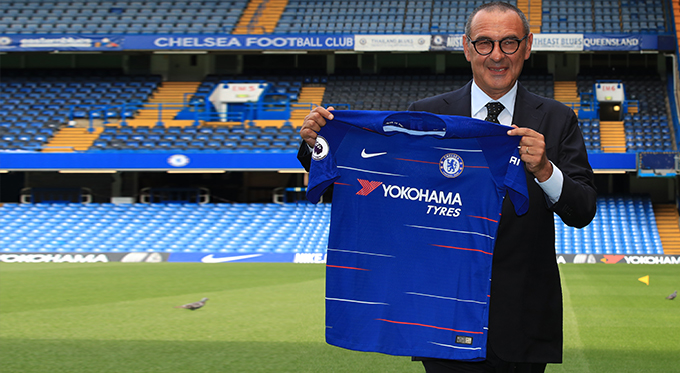 Sarri's job is likely to prove tough at Chelsea. With the club falling out of the coveted Champions League places last season, and key names linked with transfers away – he finds himself leading a bit of a rebuilding process. Keeping the likes of Willian, N'golo Kante, Thibaut Courtois and most importantly Eden Hazard could make or break his season.
However, today's football gossip columns have linked them with the likes of Gonzalo Higuaín and Daniele Rugani, showing his obvious ambition. The Chelsea rumour mill is in full flow which will keep Chelsea fans cautiously optimistic for the season ahead. Sarri has also shown he can take players of the quality of Jorginho from the fingertips of clubs like Manchester City. This goes to show his pulling power and that past players enjoy working with him.  
The appointment has been met with much anticipation. But Chelsea could take two steps back and find themselves falling further behind the pack a la Arsenal if their transfer business is as poor as last time out. What happens next is anybody's guess. We predict a solid season; 5th place and a domestic trophy, which should ensure he gets another season - as long as the team show some major signs of improvement in terms of style.
Football News
For the latest Chelsea, Sarri and Conte news and other football news, our regular blogs aim to keep you informed on the latest goings-on. Our expert team specialise in delivering top name football after dinner speakers to your events. For more information, you can visit our website or get in touch. Book Antonio Conte for the full story at your event today!