England Secure Record Victory Against Panama
With the sun in the sky, the UK going through a heatwave and the World Cup in full swing, nothing could ruin the spirit of the country going into England's clash against Panama. Usually a 'but' would be appropriate here as England inevitably destroy all our hopes by crashing out in spectacular style, however this time around we saw something very different.
Following a tense but optimistic 2-1 win over Tunisia a week ago, a win against the Central Americans would guarantee the Three Lions a place in the last 16. Given that 2018 marks Panama's first ever World Cup appearance, the odds were stacked in England's favour, but the team have been prone to a shock upset or two over the years. 
However, thankfully for England supporters there were no such repeats of the Iceland performance from 2016. It took just eight minutes for England to make the breakthrough against the minnows with Manchester City's John Stones heading in from a corner to make the breakthrough.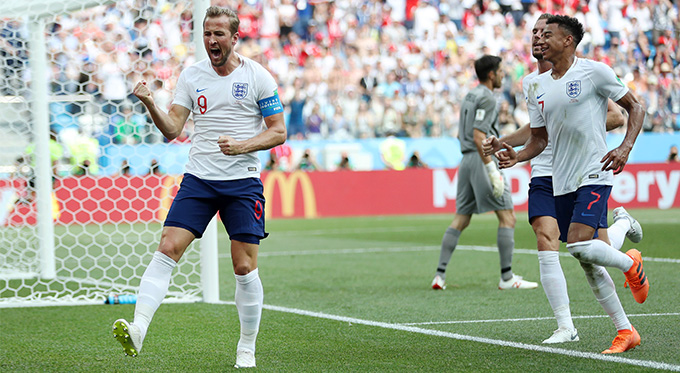 Much has been made about penalties and VAR at this World Cup with more spot kicks being awarded at this tournament than the entirety of 2014, and we aren't even out of the group stages yet. Two more added were to the list during England's game yesterday but the technology was not needed to determine whether these were penalties or not.
Panama's overzealous style of play did not go down well with the referee who awarded England two penalties for their antics. In truth more penalties could have been given against Panama but England's talisman, Harry Kane, coolly converted the two the team were awarded.
Sandwiched either side of Kane's penalties was a stupendous strike from Manchester United star Jesse Lingard. After missing several chances against Tunisia, he did not let this effect his confidence and scored a wonderful goal from outside the box to put England into a commanding lead.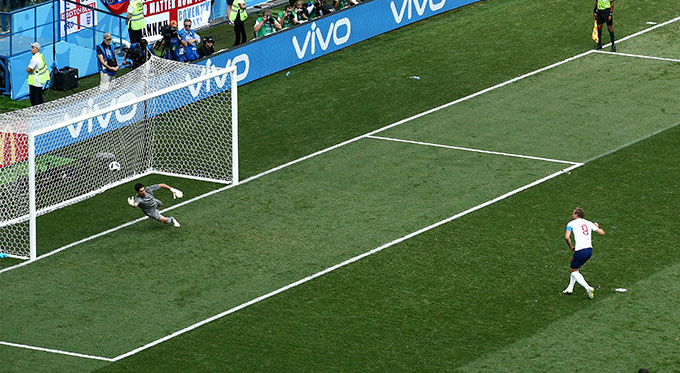 The goal scoring before halftime did not stop there, another set piece lead to another goal, again for defender John Stones who found himself unmarked at the back post to nod in. No one could have imagined a 5-0 score line at the break but that is what England found themselves with back in the dressing room, much to the delight of fans around the world.
The second half saw the tempo slow which was no surprise when considering the score line. However, England still found time to score another, even if it came in fortuitous circumstances. A Ruben Loftus-Cheek shot clipped Harry Kane's heel to secure a sixth goal for England. Despite the Three Lions being in dream land, there was still time for Panama to make a little bit of history of their own. 37-year-old Felipe Baloy scored Panama's first ever World Cup goal with the score finishing 6-1.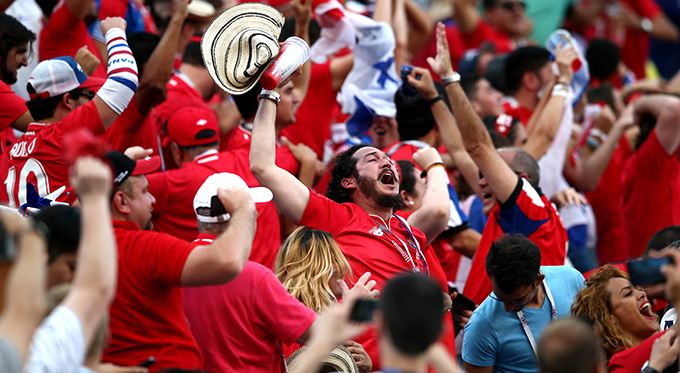 Harry Kane's hatrick helped him become only the third England player to do so at the World Cup, following in the footsteps of Gary Lineker and Sir Geoff Hurst. It also gives him the edge in the race for the Golden Boot. His five strikes in the tournament so far sees him have more goals to his names than the likes of Romelu Lukaku and Cristiano Ronaldo.
Next up for England, they face Belgium on Thursday in their final group G game before discovering who their last 16 match will be against.
Here at Champions Football Speakers we will keep you up to date with all the latest goings on in the World Cup as we approach the knockout stages. If you would like to book any of fantastic football speakers for your next event, call us on 0207 1010 553 or complete our online form.