'England have nothing to fear' Terry Butcher on the Three Lions' World Cup hopes
Today marks the biggest game in English football for almost three decades, as England take on Croatia in their first World Cup semi-final in 28 years.
So far, England have exceeded expectations and made history by progressing through Group G with ease against Tunisia, Panama and Belgium, beating Colombia on penalties (the team's first ever penalty shoot-out win) and overcoming Sweden in a 2-0 quarter-finals win. The mood in the country is electric as belief begins to grow that football could finally be coming home after 52 years away.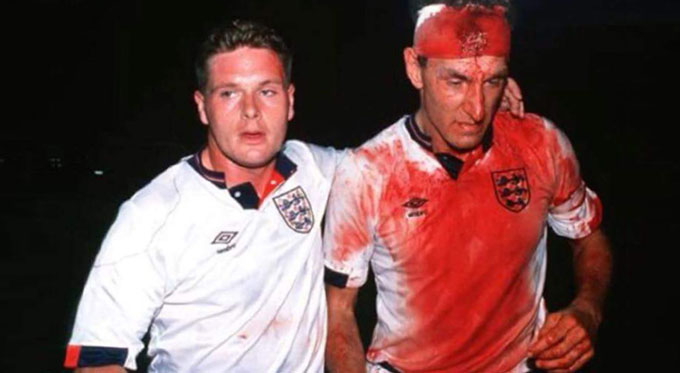 One man who shares this sentiment is former England captain Terry Butcher. The former defender became famous for the iconic image of his bloodied shirt which became one of the most recognisable sights in the English game, and he believes England should have no fear heading into to tonight's historic clash.
He commented:
"It's nice to see an English team in the semi-finals of a World Cup. We've waited a long time, and everything that has surrounded the England team this year has been refreshing so I'm delighted for them. The way England have been attacking and making changes has been extremely good. Getting a clean sheet against Sweden was excellent and will really help their confidence so they have nothing to fear.

He continued: Croatia have Luka Modric in the middle of the park but other than that there are no outstanding individuals for them. They are a good, well-drilled team but let's not forget they needed penalties to overcome Denmark and Russia, so they can be held and they haven't played brilliantly in the knockout stages at all."
Much of England's success this summer can be put down to the tremendous work that manager, Gareth Southgate, has done. Taking over after Sam Allardyce's reign was controversially cut short, many doubted if Southgate had the necessary experience to lead England into a major tournament. However, he has put doubters in their place, and Terry was quick to heap praise on the man who has masterminded England's World Cup adventure.
"All the players have been impressive but the person who has impressed me the most is Gareth Southgate. I think he's been a different class, he's approached it the right way, he's gained experience, he's talked to the right people, done his homework, he's done his due diligence with coaching and prepared the players exceptionally. He's managed to get the best out of the group, which is vital in any sport. Also, the way he's made it a friendly environment for the players, press and fans is great, I think he's done a fantastic job, and he should be applauded for everything he has done."
Things haven't been completely plain sailing for Southgate though, following England's final group game, a 1-0 defeat to Belgium, some people criticised the manager for fielding a weakened team and halting the team's momentum. However, with England arguably ending up with a favourable draw as a result, it's a decision that seems to have paid off as Terry explained:
"A criticism levelled at Gareth was the selection for the Belgium game, but it was justified in terms of resting players, making the first teamers ready for the 120 minutes against Colombia plus penalties. We finished that game strongly, they showed good fitness and they also won a penalty-shootout, which is remarkable as it's something we've never done in a World Cup before. So, it's a testament to the way England's progress has come on and improved. The performance against Sweden was the best of the World Cup from an English perspective."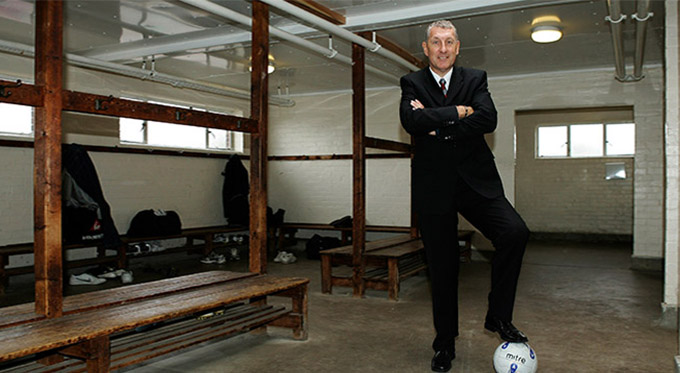 This World Cup has been one of the most unpredictable in history with Germany, Spain, Argentina, Portugal and Brazil all crashing out earlier than expected. This has opened up the tournament to the smaller nations who have gone further than expected. Terry said this has made the World Cup an extremely exciting event this year:
"It's very much been a World Cup of underdogs, it's been refreshing to see the smaller nations doing so well. It's a World Cup full of surprises and it's kept going and going and going. It's been a tremendous spectacle, I spent some time in Russia and really enjoyed it, but more importantly, England have done this well for the first time in 28 years. It's really lovely to see how it's lifted the mood of the country, long may it continue and I just hope we are playing on Sunday rather than Saturday."
England takes on Croatia tonight at 7 pm for the chance to play in their first World Cup final since the 1966 victory if they win they will face France in Sunday's final for the chance to make history, and the whole country will be behind them.
Terry Butcher is available for World Cup comment and coverage as well as other events throughout the year. If you would like to book Terry for your next event or conference, get in touch with Champions Football Speakers today. Call us on 0207 1010 553 or complete our online form for more information